Busy-ness stroke me the past couple of weeks that my daily bread on the platter didn't make it to FTF at all! Lol.
Now, I'm back!
And with me is the yummy fried Banana Plantain that is just so perfect for an afternoon snack! Bought some from Copps because it went on sale for $.99/lb and I right then and there grabbed 5 pieces. Usually, they're more than a dollar a pound so this was quite a good deal.
Banana Plantain is a perfect replacement for a Sab-a or Kardaba banana in Philippines. And here's what I did to the two that I got:
Yummy yummy in our tummies! 🙂
I have a couple more left uncooked yet, and I'm thinking of making them into Banana Toron, or put it in a Binignit. Yay!
More yumminess here: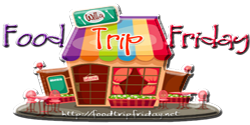 10 Responses to "Fried Banana Plantain"