It's been a super filled week for me! Last weekend was the busiest so pardon my not being able to hop on your entries. This time, I really try not to miss drooling on yours! 🙂
So, I have a Chicken Tender and some Spaghetti Pinoy version today! Would you like some? They're actually leftovers from the 5th birthday preparations that I did for my daughter which we feasted last Monday, the very4th of July.
We had a great time and our guests, I hope, are filled. They said they were and I should believe them! Lol.
What a heavy breakfast on this end of the week! 😀
Yum yummy!
Shared for: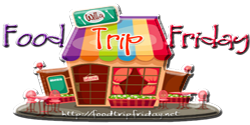 10 Responses to "Birthday Leftover"