Yay! After so many plans, thoughts, attempts, and tries to join Food Trip Friday meme, now is the reality for me! Lol.
I am such a slacker and I was so scared, too, to be joining because I can anticipate a growling stomach, a drooling mouth, and a headache seeing all the yumminess flooding in this meme.
But now, I can't take the suffering anymore! Ha ha ha.
I am gonna turn in my very first entry, a take-out from the Hot-Wok Buffet yesterday, because I got so lazy in minding the kitchen!
Here it is, a to-go order worth $8.99 from my fave Chinese buffet here in town:
You decide for yourself if it is yummy enough! As for me, it satisfied my laziness and I am good to go for the next day! 🙂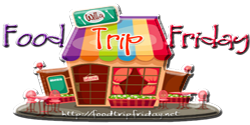 13 Responses to "My First Food Trip Friday"